OUR HISTORY
The Centre for Accounting Studies, normally referred to as CAS or The Centre, was established in 1979 through a memorandum of understanding between the Government of Lesotho and the Government of Ireland. Its establishment was a result of a felt need to strengthen the Accountancy profession in Lesotho. CAS was handed over to the Government of Lesotho under the umbrella of the Ministry of Finance in September 2000.
CAS's mandate is to provide tuition leading to the attainment of a professional accounting qualification, for both private and public sectors. CAS has fulfilled this mandate effectively since 1979 when it was established. This is evidenced by the fact that most top financial positions both in Public and Private Sectors are filled by graduates of CAS.
From 1979 until 2000, CAS provided tuition for the examinations of Lesotho Institute of Accountants (LIA) programme with its three tier qualifications Licensed Accountant, Registered Accountant and Chartered Accountant. From 2000 to date CAS has been providing tuition for the new Joint Scheme examination programme of LIA and the Association of Chartered Certified Accountants (ACCA) based in the UK under a new three tier qualification of Technician Accountant, General Accountant and Chartered Accountant that replaced the old programme. Graduates under this new programme are recognised internationally under the ACCA brand.
Apart from providing tuition for professional Accountancy, CAS provides training through short term courses on various topics but notably in finance and management issues for private and public sectors and consultancy services. CAS has delivered several tailor-made courses on Finance for non-finance managers for a number of institutions including the Ministry of Communications, Science and Technology (MCST) and the Ministry of Public Service. Other courses on Financial Reporting and Budgeting have also been offered several times in the past. In 2007, CAS was identified to partner the Government of Lesotho in the Public Financial Management reforms as the trainer for the International Accounting qualification in public finance, known as CIPFA and CAS is currently running this program.
From these and other interactions, it has become increasingly clear that institutions of higher learning are expected to fulfil double roles; one of responding to the current needs of the labour market and the other of developing skills that will influence the industry structure. The latter of the roles entail the need to pioneer the development of new skills in the country which would then find their niche and complement the industry accordingly. It is against this background that CAS is positioning itself to transform into a business institution. The 2019-2024 Strategic Plan therefore has as its theme: "Moving CAS beyond Accountancy to Business".
Governance
We take governance very seriously and we strive to adhere to the highest of standards globally acceptable
Chancellor
CAS has a Chancellor who is titular head of the institution.
Council is the highest decision making body with its own Charter/Constitution and oversees the strategic direction of CAS and executes its mandate through Senate, Human Resources and Remuneration, Audit, Finance and Risk Management Committees.  Council delegates its authority to the Rector.
Management
CAS is headed by the Rector with the support of five Heads of Departments from
Business Development and Strategic Alliances Department
Human Resources and Organizational Development Department
Administration Department/Registrar's office
Quality Assurance and Academic Department
Finance Department
Our Vision
CAS aspires to be a leading and internationally recognised business school, characterised by innovation, modern technology and high performance human capital that produces globally competitive graduates.
Our Purpose of existence
CAS exists to produce modern, innovative, competitive and ethical business leaders to address emerging market needs thereby enhancing economic growth.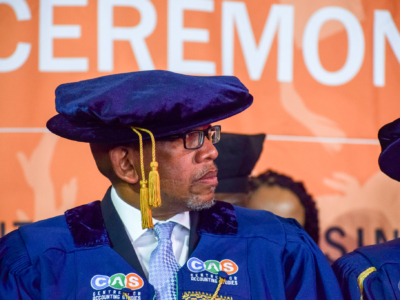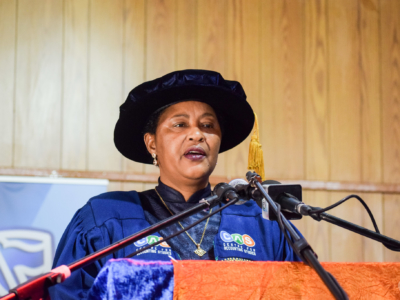 SKILLED FACULTY

HIGHEST RATED

GLOBALLY RECOGNIZED

ONLINE EXAMS
Our Global Partners
Having millions of students worldwide and a wide library of online courses available.
The Centre for Accounting Studies is renowned for its excellent training of Professional Accountants since it was established in 1979. It is the first and currently the only tuition provider of ACCA courses in Lesotho that has achieved Gold status on the ACCA Approved Learning Partnership Scheme.
STAY UPDATED WITH CAS ACTIVITIES
Subscribe to our news bulletin and stay updated with current news.