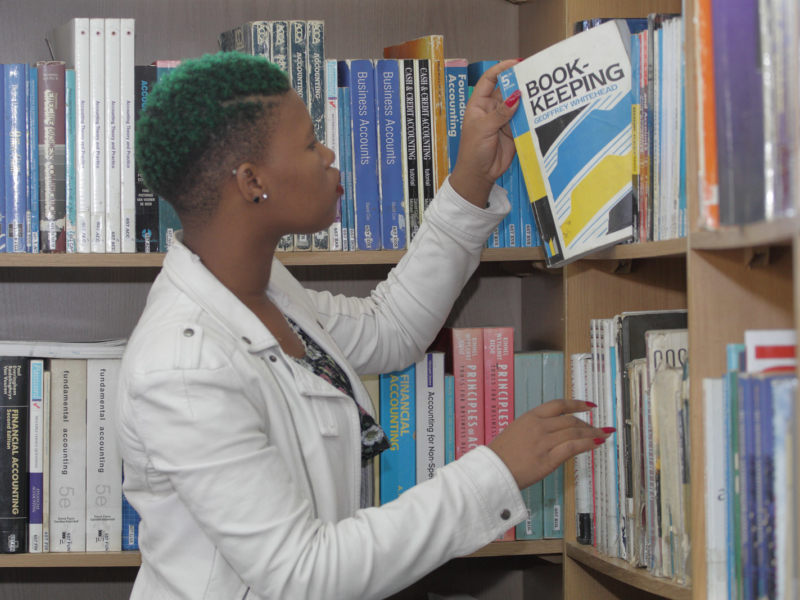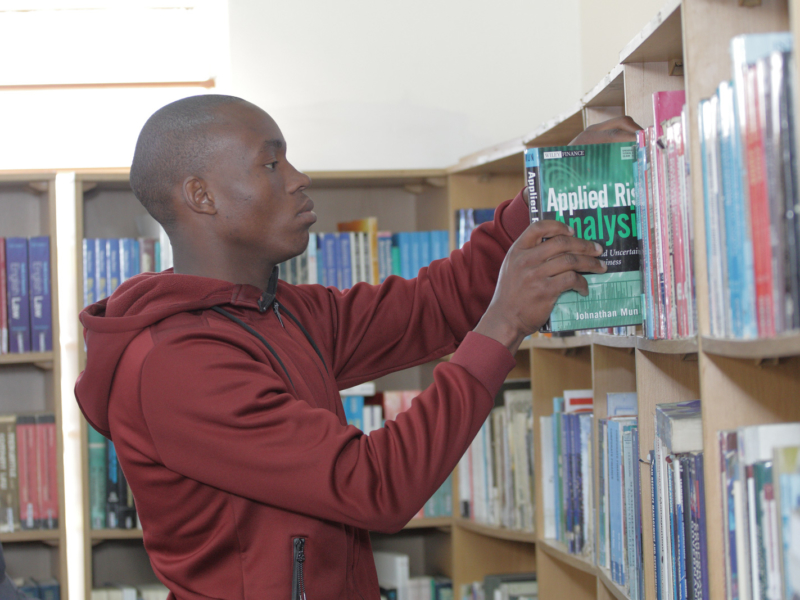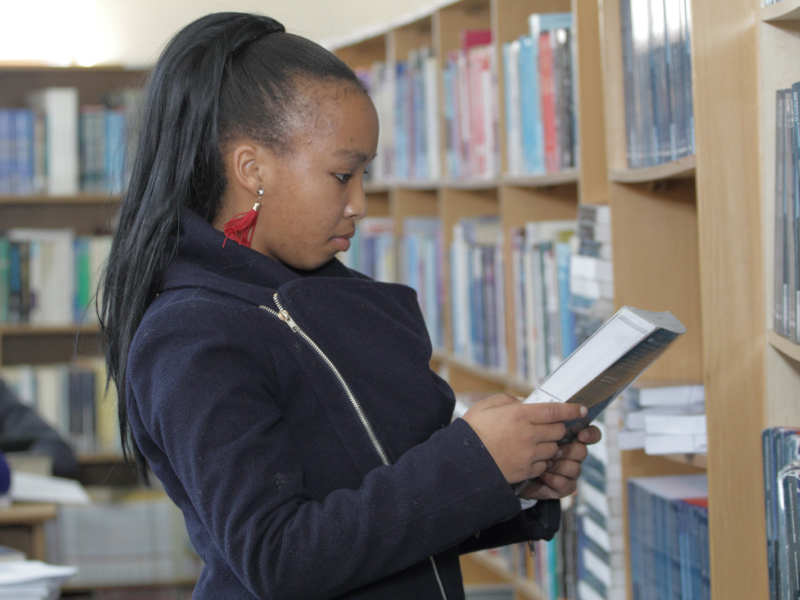 The library was established in 1979 it is as old as the Centre itself. CAS library is a learning resource centre full of a wide range of information sources that support and advance learning and teaching by providing information sources responsive to user`s information needs.
SERVICES
The library is offering a variety of services to complement learning, teaching and research needs.
MEMBERSHIP AND ACCESS
All students enrolled with Centre for Accounting Studies, staff, students, part-time lecturers and external borrowers have to register with the library in order to have access to library materials. External borrowers are charged membership as the key to membership and access.
BORROWING PRIVILEGES
 Centre for accounting studies staff, full time or part time have the right to borrow library materials as well as all enrolled students and external borrowers. Lecturers and part time lecturers are allowed to borrow fifteen items, Administrative staff, Students and external users six items. Items borrowed must be returned on or before the date due to avoid fines.
RESERVATIONS
Library users may reserve items borrowed by other users at the library circulation desk.
RENEWALS
Library users are free to renew items borrowed under their names by bringing them at the circulation desk to avoid fines. Additionally, renewals are allowed only if items are not requested by other users and can not be done more than two times.
COURSE RESERVES
Are scarce but important materials that lecturers or librarians find useful for the course of study. The purpose is to provide greater access to a number of students. Reserve items may be borrowed for two hours or overnight and returned the next morning.
STUDY AREA
Centre for accounting studies library provides a reading space for its clientele even though the reading capacity is small. It accommodates only sixty readers at a time.
COMPUTER FACILITIES 
The library provides two workstations for the students. To access the computers a booking sheet has to be filled and users are given an opportunity to use them for one hour. Each of these workstations may be used to access the Internet and for academic purposes. Printing is also provided for academic materials only.
LIBRARY HOLDINGS
 The library collection consists of books, magazines, pamphlets, CD`s, and Newspapers. Subjects covered are: Information Technology, Economics, Tax, Law, Accountancy, Management, Marketing, ACCA, CIMA and CAT.
OPENING HOURS
Library opening hours are subject to change, especially during exams.
| | |
| --- | --- |
| Monday - Thursday | 9:00 - 20:30 |
| Friday | 9:00 - 19:30 |
| Saturday | 9:00 - 16:30 |
| Sunday | 9:00 - 13:00 |
Our Global Partners
Having millions of students worldwide and a wide library of online courses available.
The Centre for Accounting Studies is renowned for its excellent training of Professional Accountants since it was established in 1979. It is the first and currently the only tuition provider of ACCA courses in Lesotho that has achieved Gold status on the ACCA Approved Learning Partnership Scheme.
STAY UPDATED WITH CAS ACTIVITIES
Subscribe to our news bulletin and stay updated with current news.