Association of Chartered Certified Accountants (ACCA)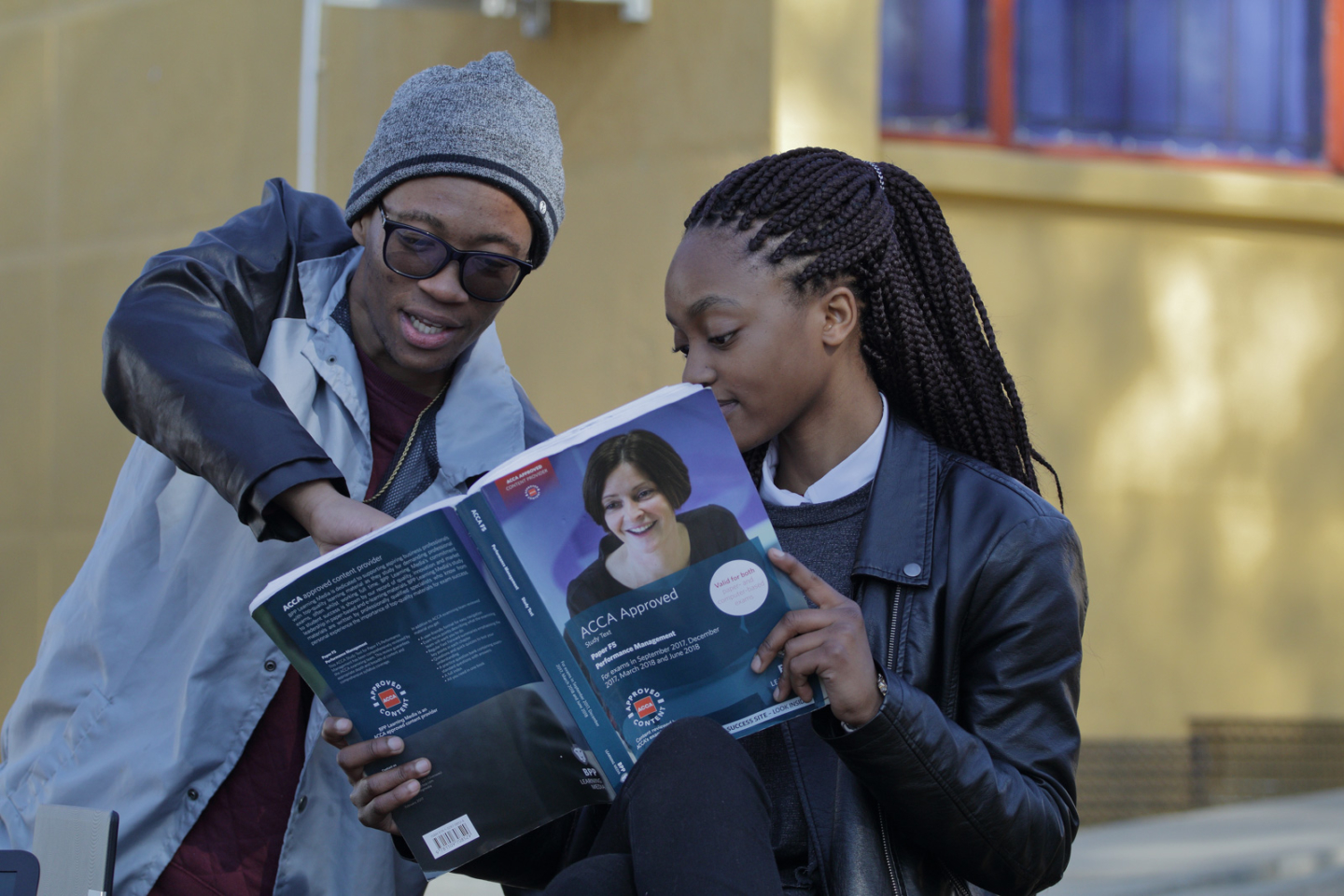 ACCA is the world's most forward-thinking professional accountancy body. ACCA is able to create the innovative, strategic-thinking accountants for the fast-changing world. It is the largest professional body of financial accountants. ACCA qualification is recognized on a variety of national frameworks around the world and accredited by the Lesotho Council on Higher Education (CHE). ACCA has a joint examination partnership with the Lesotho Institute of Accountants that allows students to qualify using the ACCA qualification structure. This is the gold standard qualification in accountancy, opening doors to highly respected, interesting career opportunities in any sector.
---
Certified Accounting Stage Certificate (CAT)
The CAT qualification is offered on a 12 months basis from January to December and July to June. The CAT qualification level is the preparation stage for the ACCA qualification. Therefore, upon completion there is automatic transfer onto ACCA qualification programme and will be given free exemptions from the first three examinations at Applied Knowledge Skills Module level. That is; Completion of CAT Stage Certificate leads to Applied Skills Module level of the ACCA qualification. There are nine modules in this qualification.
Entry Requirements:
LGCSE Minimum of 6 grade C including English and Mathematics or Principles of Accounts
COSC Credit in English and Mathematics or Accounts plus overall aggregate for best six subjects not exceeding 34
---
Applied Knowledge Module
Applied Knowledge Module is another preparation stage which offers the alternative route to the ACCA qualification. This route is also referred to as Mature Entry to ACCA programme due to the fact that it accommodates those students who are working but with degree qualifications from other fields other than Accounting and Finance. Completion of the following three subjects in six months leads to progression onto Applied Skills Module of the ACCA qualification.
---
General Accounting Stage Certificate
This follows on from the CAT Stage qualification and completion of Applied Knowledge Module.  The holders of Accounting and finance degrees are also accommodated at Applied Skills Module 1 level. The modules are delivered over a period of one year starting either in July or December. The General Accounting Stage Certificate is awarded upon completion of papers at Applied Skills Module. There are six subjects at this level.
---
Chartered Accounting Stage Certificate
The Chartered Accounting Stage Certificate is delivered in a period of one year and it is the final level of the Accounting qualification. It follows after passing of the General Accounting Stage. The Chartered Accounting Stage Certificate is awarded after completion of Professional Module papers. There are four subjects within this level.
---
CAREER OPPORTUNITIES
ACCA is a prestigious professional qualification which allows navigation of professional life in any direction in various industries. Be it in banking, financial services, independent consulting practice, and corporate sector giving access to a broad spectrum of interesting roles. An ACCA qualification lead to roles across different fields as Financial Accountant, Finance Manager, Financial Consultant, Financial Planner, Financial Analyst, Auditors, Tax consultants, Chief Financial Officer(CFO)Business analyst etc.
Course Syllabus
Certified Accounting Stage Certificate (CAT)
FA1: Recording Financial Transactions

MA1: Management Information

FA2: Maintaining Financial Records

MA2: Managing Costs & Finance

FAB: Accountant in Business

FMA: Management Accounting

FFA: Financial Accounting

FAU: Foundations in Audit

FTX: Foundations in Taxation
Applied Knowledge Module
AB: Accountant in Business

MA: Management Accounting
General Accounting Stage Certificate (ACCA Applied Skills Module 1 & 2)
LW: Corporate and Business Law

PM: Performance Management
Chartered Accounting Stage Certificate
SBR: Strategic Business Reporting

SBL: Strategic Business Leader

AFM: Advanced Financial Management

APM: Advanced Performance Management

AAA: Advanced Audit and Assurance